My Activity Tracking
My target 100 kms
Ready (or not) set go
I'm about to jump on the bike later this morning. It's freezing. Expected strong winds. This will be funny AF. I'm going to see how far I can go and smash out today. As I have a busy week ahead. I want to stay true to my word and finish this. Your donations mean a lot. Remember. Spread the word. And awareness for ASD. 
Inspiration stations
There are many people in my life that are inspiring me to do this. The families. The parents. The carers. I have just completed a long weekend away with one of my most favourite little people. Your donations will mean that there is a bigger voice. And more choice, for children like my mate. 
If I achieve one thing on this ride. It's that more awareness is brought to the attention of the community. And about just how marvellous and smart Autism can make people. 
Raise the bar
All my cool cats and kittens. You're so great , I've raised the bar. This will mean the absolute world to so many. Especially me. Don't just like. Donate. Little or lots. It's all much appreciated. Tonight I had a lovely birthday dinner with one of my favourite families. One of my greatest inspirations. Happy Birthday M and E
Feeling the love
One day in. Infact. Not even. This morning I woke to the realisations I was almost 3/4 way to $$$ goal. I cannot believe it. I've never done something like this before, and I'm actually that excited to a chow with it for so many with ASD. I'm so very thankful for the wonderful people who have donated so far. This fundraising thing is gathering speed. Hopefully my pedals can follow suit. 
Share away friends x I promise it will be worth it. X
PHat as and ready to ride
Ok so I've just signed up. Only told my husband. Who says I need to start training tonight. Pffffft. No thanks. Everyday is a challenge for most with ASD. So to put myself out for a week will be an honour. Actually. I might see if my tyres are pumped up. Safety first. 
I'm riding for....
I'm riding for autism to help create a world where understanding the contribution those on the spectrum have in this world, is valued unconditionally. Also to bring awareness to such an amazing bunch of members in my community.
I am in absolutely NO shape whatsoever to do this challenge. But it is something so very very close to my heart. And something I will do to make sure those who have changed my life, receive much needed and deserved funds, to improve their quality of life.  
People on the spectrum see, hear, feel and experience the world differently. For many, simply coping with the everyday can lead to confusion, anxiety and isolation. WE CAN CHANGE THIS. 
I'm going to complete this challenge, either on my bicycle or the spin bike in my garage. This will be the funniest thing.  Sweat tears and no bladder control after child bearing. I promise your funds will be greatly appreciated and an inspiration for me to complete this challenge.
Help make my ride count and show your support by donating today!
My Achievements
Added a Photo
Shared Fundraising Page
First Donation
Halfway to Fundraising Goal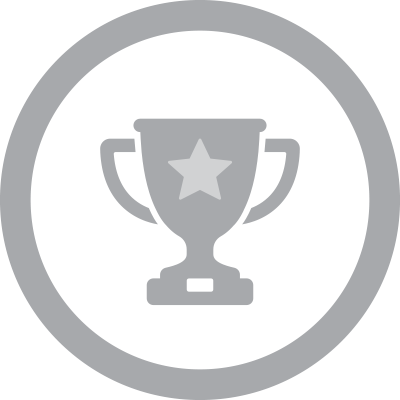 Fundraising Goal Reached
Halfway to KM Goal
Reached KM Goal
Raised $150
Raised $500
Thank you to my Sponsors
Shez And Jem
Miss Dahhhhmeanours Cousin
Erin Cowley
Kim And Jas
Luke And Erin
Simon And Christelle
The Linton-smith's
Deb
Jack Roberts
Malinda Corns
Nicole Griffin
Sue Gall
Deb Stallard
Winter Family
Ann Maree Darbyshire
Olivia, Kaine, Billie And Fin
Missdemeanersister
Les Cropley
Didi
Amanda Muschamp
Caitlin Foster
Michaela Shackley
Alarna Dillon
Andie Baker
Libby Howard
Erin
Tiana Howard
Louise
Kristie
Nadeen
Brooke Hayden
Dunstan Fam
Megan De Kook
Anonymous
Tiffany White
Miss Demeaner
Amy Jacka