My Activity Tracking
My target 100 kms
11/07/20 Virginia (BNE)-Gold Coast (102km, 3hr 45m)
Job Done! 
After some last minute changes to the riding group (Coach Ralph was unable to recover from a prior procedure) and some unforeseen rain, I was excited to get on with the ride itself.
The team supported me throughout, with Sampson and Ben piloting us down in the dark initially. We picked up another rider en-route who was also heading down to the coast. 
The speed quickened once dawn had broken and the roads dried up a bit, with all the riders sharing the work load collectively. 
My favourite part personally was heading through Hope Island with circa 15kms to go, I had switched off a bit knowing that I was on the home stretch and was enjoying the scenery - this resulted in a small incident at some traffic lights with a tumble after not dismounting correctly when stopping.......
Some great banter and conversations were had along the way, making the effort and time pass easier.
Give that I embarked on this target just 3 weeks prior, I am very proud of the achievement and raising just over $6,600 leaving me top of the individual fundraising leader board. 
Already thinking about the next fundraising event given how rewarding I found it (I will leave it a while) whilst continuing to cycle in the interim.
A huge thank you to all those that supported with me with donations, rode with me and reached out to wish wish me well!
I have posted a couple of post ride pics in the gallery also.
Cheers.
Event Route Confirmed - 100km Brisbane to Gold Coast
After a lot of internal debate, the route has been inked and will take us from the northern suburbs of Brisbane to the GC.
We will set off at 4am on Saturday morning and head down from my home, via the CBD to track the highway south initially. Then turning easy through Hope Island, Southport and finally pulling into Surfers Paradise (that's the plan at least). 
Given a substantial portion of the ride will be before sunrise, this adds an extra level difficulty although this is offset by the roads being substantially quieter. 
As previous training rides have taught me, managing my effort will be paramount to ensuring I have enough in reserve to get there in a reasonable time. 
The weather forecast is currently clear (thank god), although I am expecting it to be very fresh. 

More updates to follow tomorrow - keep checking back.
Cheers.
08/07/20 Virginia-Gateway Bridge-Virginia (40.8km, 1hr 28m)
Last time on the bike prior to the big ride on Saturday. 
Short update here, I am happy with where I am at - I think the preparation has gone mostly to plan and I am ready to get on with the job. 
Cheers.
05/07/20 Virginia-Manly-Virginia (68.1km, 2hr 30m)
Another longer training ride and a slight improvement on my PB for distance. 
I headed out towards the south and Bayside area, this was a great change of scenery but not without its challenges. I got held up along the Manly waterfront due to vehicle/pedestrian traffic which was frustrating. 
Couple that with my bike computer having a few moments and therefore getting slightly lost more than once..... 
The route was more hilly than I was used too - heading over  the Gateway Bridge
and back 
was a good warm-up at least. All the above can explain the time taken, but happy with the ride itself. 
Active recovery ride today to assess the legs and plan the final few days. The event route has been planned and will be posted once confirmed with my co-riders.
Appreciate all the messages and donations! 
Cheers.
01/07/20 Virginia-Nudgee-Toombul-Virginia (32.8km, 1hr 4m)
After still feeling fatigued from the 65km effort on the weekend, I rested Monday, supplemented by a session on the indoor trainer Tuesday - which blew the cobwebs out.
I ventured out Wednesday for a short/sharp hit out, was happy with the ride and will springboard into the next training session.
Just over a week to go now, planning and preparation in full swing!
27/06/20 Virginia-Scarborough-Virginia (65.2km, 2hr 19m)
A PB on distance set on Saturday as I build towards the 100km ride. Previously I had not cycled beyond 45km, pushing out to 65km was a decent jump for me. 
After consulting with Coach Ralph and many YouTube videos later I had a strategy sorted and set out. Being keen to manage my effort to ensure I had enough in the legs to get back home, I paced myself whilst contemplating just how difficult the challenge ahead will be with the added km's. 
Overall a good fitness and confidence builder. A well needed rest day on Sunday was taken.
More planning and preparation as we are now a less than two weeks away from the ride. 
Cheers.
Fundraising Update - Mission Accomplished
Wow! $5K smashed!
What a great response, in little under a week we are just shy of $6,000. 
I am blown away by everyone's engagement and getting behind the cause.
I really appreciate it and all your generosity in reaching the target of $5K.

Now's not the time to rest on our laurels, we are currently number 1 on the leaderboard. With just over two weeks to go, I will keep pushing to see how far we can take this.
Cheers.
25/06/20 Virginia-Sandgate-Virginia (41.4km, 1hr 25m)
Headed out today for a group training session with Jimmy Ralph, utilising his superior abilities and experience - it was great getting some useful insight to improve my cycling game. 
Was feeling a bit fatigued from yesterdays effort in all honesty, glad I headed out and really enjoyed the company for a change vs riding solo.  
Rest day tomorrow, into the weekend for the final big session of the week as planned! 
Cheers.
24/06/20 Virginia-Sandgate-Virginia (40km, 1hr 21m)
After a rest day Monday and not being able to get out yesterday (Tuesday), I was up early and on the bunny with a 5.00am depart. 
The weather was particularly brisk with rolling back in to home not long after Sunrise. 
Some more K's in the bank, will lock in another outdoor ride prior to a larger 60km piece on the weekend. 
Cheers for the messages and support - stay tuned.
21/06/20 Sandgate-Scarborough-Sandgate (45km, 1hr 31m)
Commenced my first training session after signing up the night before for the charity ride. 

It was a cold and calm morning up on the peninsula, I was feeling tired from the lack of sleep (excitement post registering at midnight), but with the usual 5am wake up via the kids - I loaded up and set off. 
Plenty of people about, nothing too strenuous on the body and building nicely into the next session on the Red Rocket!
Cheers.
Fundraising Update - The Road to $5K
Guys and Gals,
Really pleased with the initial response to the fundraising target of $5K. Can't thank you all enough so far.
Currently sat at number two in the individual leader board, please keep pushing with me on this - as still a ways to go to hit my fundraising target!
A blog post on training update(s), a potential route and co-riders to come soon.
Cheers.
100km Single Ride Challenge for ASD
Being new to cycling (starting in Covid like everyone else did), your first 100km ride is a great milestone, a challenge and a rite of passage in the sport.
I (perhaps optimistically) want to achieve this whilst more importantly helping promote and secure funds for the Autism Spectrum Australia (Aspect) charity.
I regularly cycle 30-40km in a session, this will be a substantial step up on this and something to prepare for in the coming weeks. 
Typically from what I have read, you would prepare for longer, but given I have a 'reasonable' base and a few weeks to go before it has to be done - I'll give it good crack.
I plan on recruiting some others to ride various parts with me, both for company and to help the legs keep ticking over until it's done. Also, I will try and provide a few post/updates prior and definitely during the ride itself.
Aspect does great work out there for ASD. Having understood more about Autism in recent times, especially around the challenges individuals and families face everyday, it is something I feel very strongly about. 
The programs, therapies and support they provide I am sure is invaluable to those they work with, however as always comes at a financial cost.
Given autisms astounding growth rates, it may impact more of us moving forward with family, friends, colleagues or acquaintances:
"
there were 205,200 Australians with autism, a 25.1% increase from the 164,000 with the condition in 2015" (ABS Census, 2019).
I have pledged myself, it is easy to do, you will get a tax receipt and can claim at June 30 (so do it prior)!!
I greatly appreciate all of you getting behind the cause and me for that matter.

Cheers and much love. 
I'm riding for....
I'm riding for autism to help create a world where no-one on the autism spectrum is left behind. 
I've set my challenge and I'll be riding from Sunday 5th - 12th July while raising much needed funds to support people on the autism spectrum.
An estimated 1 in every 70 people is on the spectrum. Along with their family members, this means autism is a part of daily life for over a million Australians.
People on the spectrum see, hear, feel and experience the world differently. For many, simply coping with the everyday can lead to confusion, anxiety and isolation.
By coming together and taking action, we can help provide opportunities for people on the autism spectrum to participate, engage and thrive in the world around them.
Help make my ride count and show your support by donating today!
My Achievements
Added Profile Picture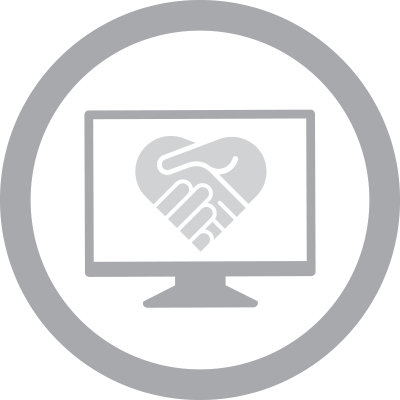 Shared Fundraising Page
First Donation
Halfway to Fundraising Goal
Fundraising Goal Reached
Reached KM Goal
Thank you to my Sponsors
Gavin & Angelique Nye
Rdf Group
Mark Dunleavy
Adams + Sparkes Town Planning
Suzan Dunleavy
Conor, Alice And Georgia
Ash And Sumo
Paul & Annie Steele
Joseph Tynan
Ted Alderman
Herman Hunt
The Commercial Guys
Next Generation Boss Pty Ltd
Adam Barnett
Andrew Gold
Tony & Karyn Scanlon
Bax Engineering
Alan Irvin
Ronny Wood
Phoebe Parker
Burrows
Mitch Pressler
Rich Clarke
Herbert Family
J&g Scanlon
Sue Hatfield
Charles Elliott
Paul Cosker
Robert Mahoney
Simon Gardiner
Todd Cameron
Scott Gardiner
Chris Bull
Connie And Adrian Land
Nolan
Michelle Holzberger
Frank Li
Anonymous
Lukey Ingham
Campbell Bowers
Adam Court
Damian Gray
Tennille
Matt Mccallion
Leisa Brocket